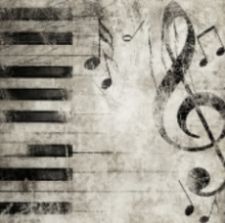 Duncan writes & performs his own fingerstyle acoustic compositions. He regularly plays these live across the South-East entertaining many audiences at public and private gigs/events. Having played for years, he knows how to use his instrument to create the perfect atmosphere. His acoustic compositions also act as perfect background music for TV/film/commercials. Duncan has worked for and written with many different producers, songwriters and bands over the years giving him a vast experience in creating music for different styles and briefs.
Click the play button to hear an original composition from Duncan Howlett.

Duncan currently has his own writing team consisting of himself, Lizzy LJ and award winning producer Isaac Nossel of Funk Junkie Music. The team record at Isaac's studio where he has a 64 channel pro tools (analog in/out) v 9 rig with a full audio/video spec to state of the art level. With a wealth of experience, the best equipment and a large network of musicians around them, they are able to fulfil almost any brief whether for film/tv/commericials/artists. Here is some more information about the Duncan's team members.
Lizzy LJ – musician/songwriter – Lizzy is a great performer and songwriter. She's written songs forever, always having a great love for many different styles of music. She's a trained vocalist and a classically trained pianist. She studied Songwriting at the Brighton Institute of Modern Music and has written music with many different writers, performers and producers including working to a brief and writing for film/tv. She was the lead singer and one of the main songwriters of original Funk/pop band The Grand Majestic with whom she played some great gigs, including supporting The Brand New Heavies and playing at London's Lovebox Music Festival.
Isaac Nossel – producer/musician/songwriter – Isaac is a fully trained audio post 5.1 surround sound engineer who was trained at Universal in Hollywood and taught by the best. As an award winning producer he has worked with many amazing artists including Paul McCartney, Paul Young, Tina Turner & Def Leppard to name a few. He is a great composer and songwriter who has worked extensively in tv/film. He has worked for Universal and with legendary composers such as Hans Zimmer, Richard Harvey, Richard Hartley and George Martin. Isaac has had music placements in more than 20 top ranked USA prime time tv shows and has worked on many major motion pictures and countless small budget ones.
If you are in need of an original composition for a particular project
get in touch via the
contact page.

Click the play button to hear 'Barebones' instrumental to the title track of Clare Hyde's album, available on Itunes, by Clare Hyde and Isaac Noseel feat. Duncan Howlett.

Click the play button to hear 'For the best' by Magic Bean Productions feat. Duncan Howlett.

Click the play button to hear 'Drinking for a living' by Duncan Howlett, lizzy LJ & Suzie Wood.

Click the play button to hear 'What I Need' by Duncan Howlett and lizzy LJ.

Click the play button to hear 'This love is for real' by Duncan Howlett and Lizzy LJ.